No matter what your recycling needs are, Wasatch Metal is here to provide Salt Lake County with a refreshing recycling experience.  Visit us today and let us help you get the most from recycling your metals
60+ years of providing innovative solutions to maximize your recycling returns.
Wasatch Metal is a locally owned and operated scrap metal recycling center located in Salt Lake City, Utah.  Our expertise and experience are truly second to none.  We specialize in ferrous and non-ferrous scrap metal recycling and also purchase scrap automobiles.

We recycle aluminum, copper, brass, iron, tin, steel, automobiles, and more! To recycle, just bring your material(s) to our location!

Our Recycling Rewards program rewards you each time to visit.  Save and use your points towards some cool prizes!
A guide to classify your metals correctly and make sure you make the most from your recycled scrap. Aluminum, Copper and Brass come in a variety of alloys and purities.  The cleaner the metal and the more we can recover from your load, the more we pay.  
FREQUENTLY ASKED QUESTIONS
Frequently asked questions about our hours and the materials we accept. 
Follow the link to learn more about the types of metals we can accept.  Have a material we didn't list or have a question that we didn't answer?  Please contact us and we would be happy to answer your questions.
What are your business hours?
Monday – Friday | 8 AM – 5 PM
Saturdays  | 8:00 AM – 2:00 PM
Where are you located?
205 W. 3300 S.
Salt Lake City, UT 84115
Do you sell metal to the public?
Unfortunately we do not resell any items, including car parts, that have been brought in by other patrons.
"

It's difficult to find this personal level of service anywhere else…
Absolutely the best place to scrap/recycle. Fast & convenient. You'll be blown away how friendly the staff really is. They treat every single customer like family. Big or Small. Its difficult to find this personal level of service anywhere else. Thank you Wasatch. Tops! We want to thank you for your business.  Earn a little bit extra when you bring your scrap metals to one of our Metro locations.

Want to go even further?  Join our Recycling Rewards program and receive awesome rewards every time you recycle with us!
Get in touch, or download more info
Wasatch Metal Recycling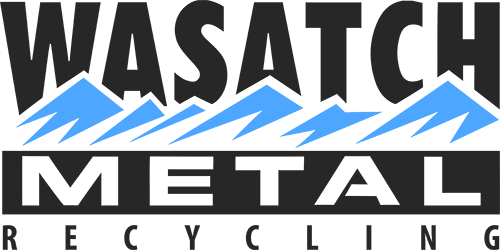 205 W. 3300 S.
Salt Lake City, UT 84115